The second letter from home in 2021 sent a condolence letter to "Heng Xiang people fighting at the installation site of sound barrier of Foshan Metro in Guangdong"
---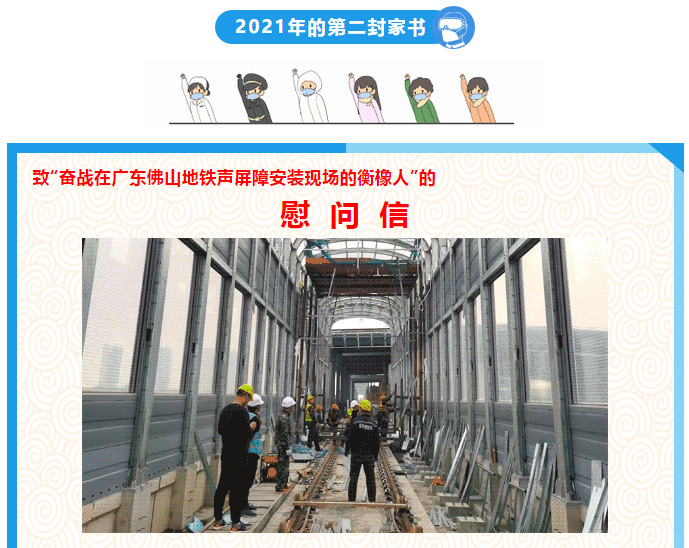 Hengxiang people who fought at the installation site of noise barrier of Foshan Metro in Guangdong:
In winter in Guangdong, Foshan Metro Sound Barrier Project is in the installation stage. Due to the rampant epidemic of Neocoronal Pneumonia, there is a shortage of construction personnel, which seriously affects the project installation progress. (The contract of nearly 50 million yuan for Guangdong Foshan Metro Totally Enclosed Sound Barrier Project has opened up a new era for Tiangong Lide to produce totally enclosed sound barrier products.).
In order to carry out the Hengxiang legal responsibility of "learning from others and strengthening ourselves, making the world famous", the General Manager of Tiangong Lide personally led the team. The relevant personnel of production, sales, technology and quality departments, regardless of their personal safety, resolutely went to the installation site in Foshan, Guangdong Province, 2000 kilometers away, and invested in the intense work. The group company once again demonstrated its platform advantages, unified deployment, and concentrated advantages. During the emergency period of the epidemic, More than 50 Hengxiang employees from different posts went to the front line.
We should perform our duties, unite and help each other, work together to create a better future for Hengxiang. At the most dangerous moment, the comrades at the construction site practiced the spirit of "unity, struggle, dedication, striving to be the first, and creating excellence" with their practical actions. Under the pressure of epidemic prevention and control, everyone worked hard and lived on the construction site! As long as the site needs, we are ready to go.
Comrades, the end of the New Year is approaching. I hope you can muster your energy and successfully complete the task. At the same time, please protect yourself in the special period when time is tight, the task is heavy, and the epidemic is serious. Pay attention to safety, safety, and victory. Everyone waits for the warriors to go home for the New Year.
Hengxiang Science and Technology Epidemic Prevention and Control Headquarters
January 21, 2021
---
Address:No. 9 East Road, North Industrial Base Park, Hengshui City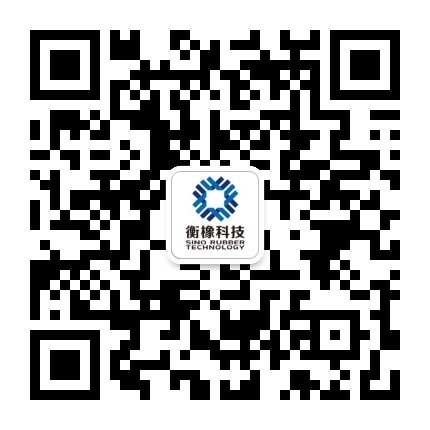 The public